Message from the president
We have endeavored to produce machines that will please our customers,
listening to the advice and wishes of our customers, and considering how
our customers can produce the same quality products more quickly and easily.
We have succeeded in developing numerous original products, which have been
used not only by domestic customers but also used widely by customers overseas.
Over a period of 40 years we have opened up and developed a unique new field.
For this we are thankful for the help and support of our customers.
In the future, we will strive to continue to supply new products and service of high
quality and performance, harnessing the creativity and expertise of our personnel
and responding flexibly to growth and changes in the clothing industry.
We hope we can continue to receive your advice and support
President
HAMS's policy is to send new information and technology with "pleasant approach".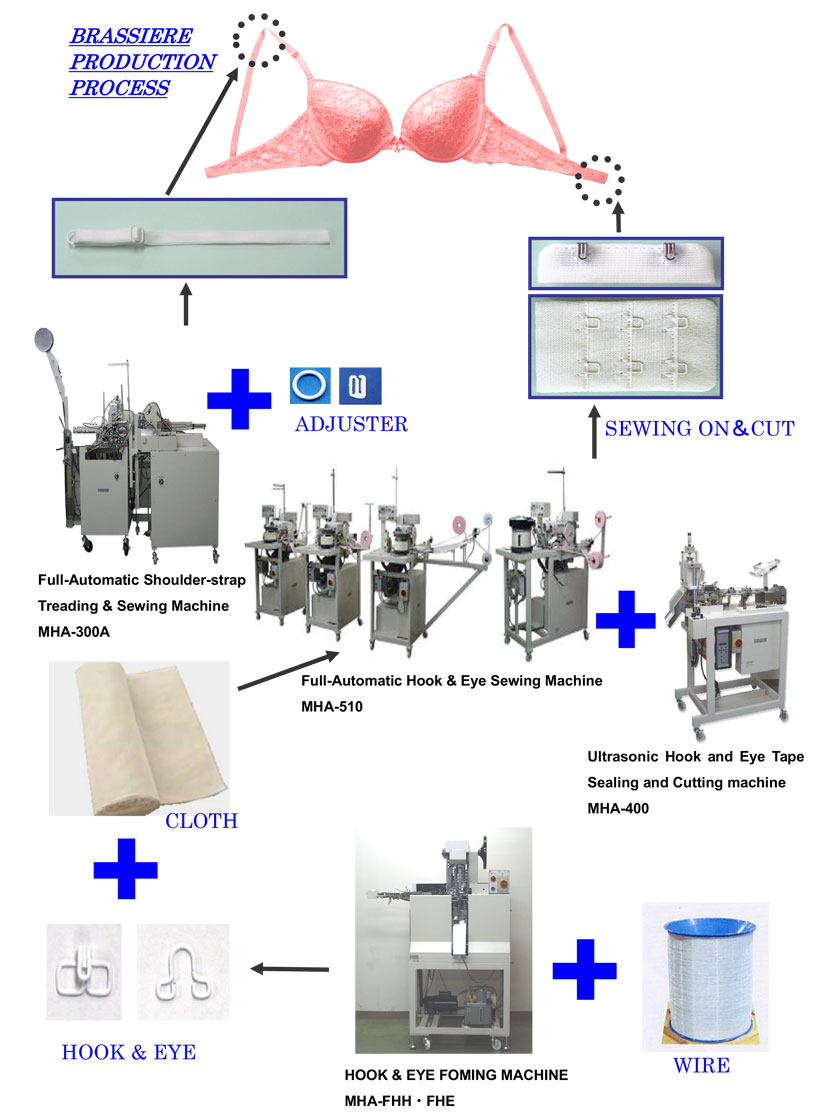 HAMS would like to take the leading part of the apparel industry of tomorrow.
Foundation Series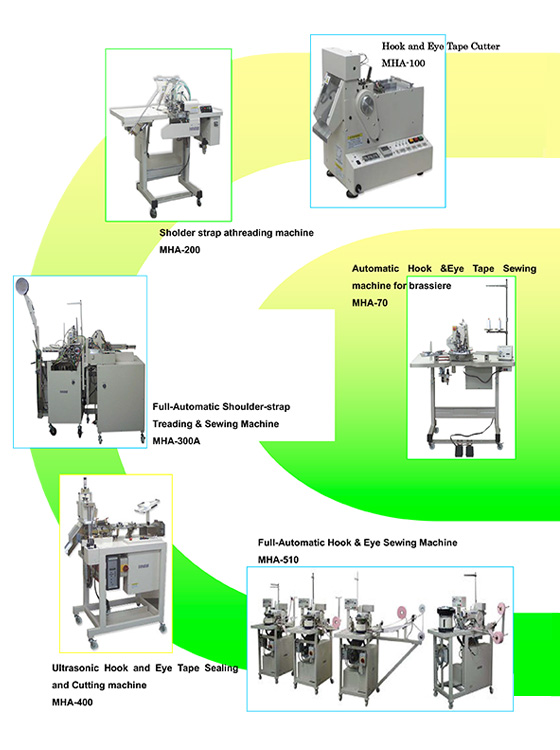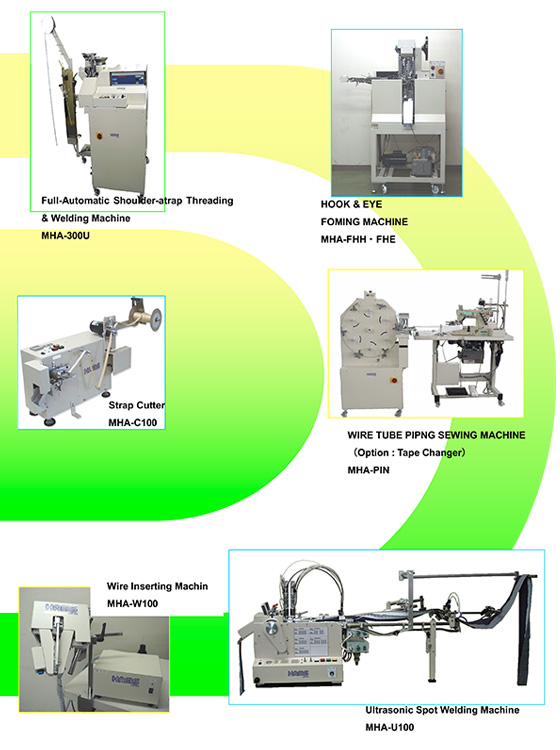 We offer you our original brands with adundant experience and know-how.
Jeans series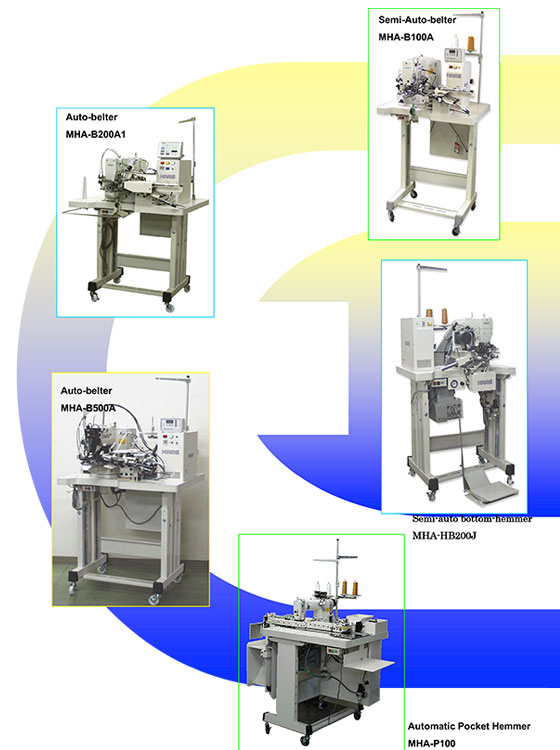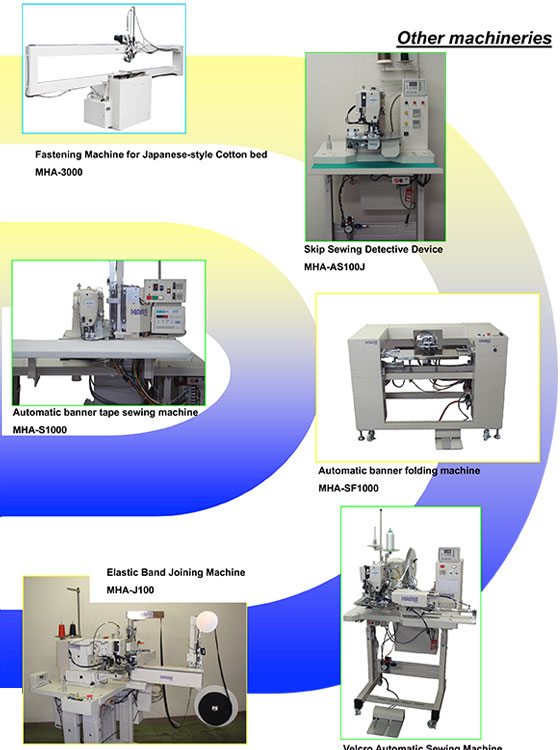 Company Outline
| | |
| --- | --- |
| Name of Company: | HAMS CORPORATION |
| President: | Kenjiro Takayama |
| Location: | 59-2 Nishiakeda-cho,higashikujo,minami-ku, Kyoto, 601-8045, Japan |
| Business Territory: | Development and manufacture of industrial automatic sewing machine |
| Founded: | January 1954 |
| Organized: | 5 Jun 1964 |
| Capital: | 38 million yen (as of June 1,1996) |
| Number of employees: | 32 (as of March 20,2010) |
| Main Banks: | SUMITOMO MITSUI Bank , Kyoto Bank , MUFG Bank |
| Related Facilities: | approx.40 |
~Major Developed Products~
Products related to Automobiles:
   Automatic Seatbelt Sewing Machine
Automatic Airbag Sewing Machine
Products related to Clothes and Jeans:
  Automatic Belt-loop Attaching Machine
Automatic Back-pocket Attaching Machine
Automatic Bottom Hemming Machine
Products related to Foundation Garments:
  Fully Automatic Hook & Eye Sewing Machine
Automatic Label Sewing Machine
Automatic Shoulder Strap Threading & Sewing Machine
Hook & Eye Tape Cutter
Brassiere Shoulder Strap Threading Machine
Fully Automatic Brassiere Shoulder Strap Threading & Sewing Machine
Company History
In 1954,
Star ted manufacturing originally developed sewing machines
for foundation garments and bedclothes as Miyachi Mishin Kogyosha.
In 1959,
Developed bedclothes guilting machine  (Model MOZ).


Started to sell by OEM.

In 1960,
Developed needle positioners which stop needles at upper stop Position.


These attracted attention as the first product in the Industry with electronic devices.

In 1964,
Organized as a corporation. As Miyachi MISHIN CO., LTD.
In 1965,
Developed automatic brassiere (hook & eye) sewing Machines  (Model MOH)
In 1971,
Developed fastening machine for cotton bed  (Model MOY)
In 1972,
Developed hemming machine for cotton bed  (Model MOV)
In 1974,
Developed seat-belt sewing machines  (Model MOB)
In 1975,
Developed automatic belt-loop attaching machines  (Model MOL)
In 1980,
Built a new office building and plant in the present location.
In 1988,
Changed the company name to HAMS CORPRATION to match
our role as an international sewing robot manufacturer
In 1988,
Developed airbag sewing machine  (MHA-AD100)
In 1994,
Developed automatic 2-needle belt-loop attaching machine  (MOL-154)
In 1996,
Developed hook & eye tape cutter  (MHA-100)
Developed brassiere shoulder strap threading machine  (MHA-200)
Developed fully automatic brassiere shoulder  (MHA-400)
strap sewing and threading machine   (MHA-300)


Displayed products at JIAM'96 (in intex Osaka.)

In 1997,
Developed automatic banner tape sewing machine  (MHA-S1000)
In 2000,
Developed hook & eye forming machine  (MHA-FHH,FHE)
In 2004,
Developed ultrasonic sealing machine
In 2006,
Developed full – automatic shoulder – strap threading & welding machine  (MHA-300U)
In 2007,
Developed pu tape pinging machine  (MHA-NPU)
In 2008,
Developed seat-belt attaching machine  (MHA-AS100J)


Developed automatic banner tape sewing machine  (MHA-S1000)

In 2009,
Developed wire lnsertin machine  (MHA-W100)
Developed automatic banner folding machine  (MHA-SF1000)
Developed ultrasonic spot welding machine  (MHA-U100)
Developed label sewing machine  (MHA-F100)
Developed fully-automatic buckle fusing machine  (MHA-F200)
Developed elastic band joining machine  (MHA-J100)
Developed velcro automatic sewing machine  (MHA-M100)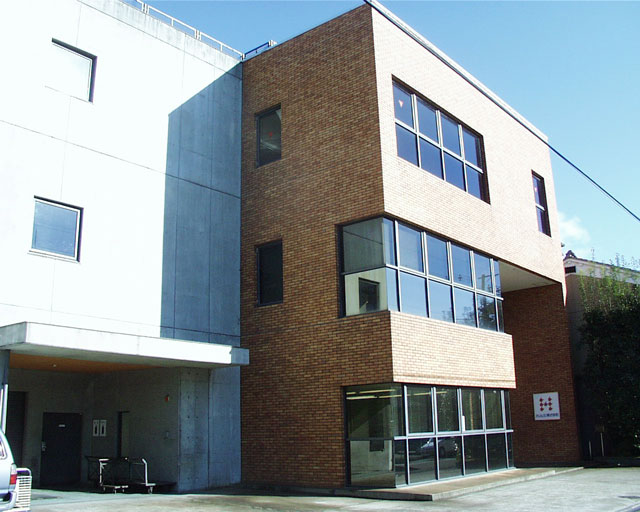 We are happy to help customers
to meet with their demands,
changing their detailed hand works
to automated & laborsaving machine